About Frey's Greenhouse
We are a family-owned garden center that has been beautifying central Pennsylvania for more than 35 years. We boast an extensive selection of annuals, perennials, vegetables, herbs, and shrubs. You will discover many difficult-to-find varieties along with all the old-time favorites.  We have two locations: Lancaster and Lebanon.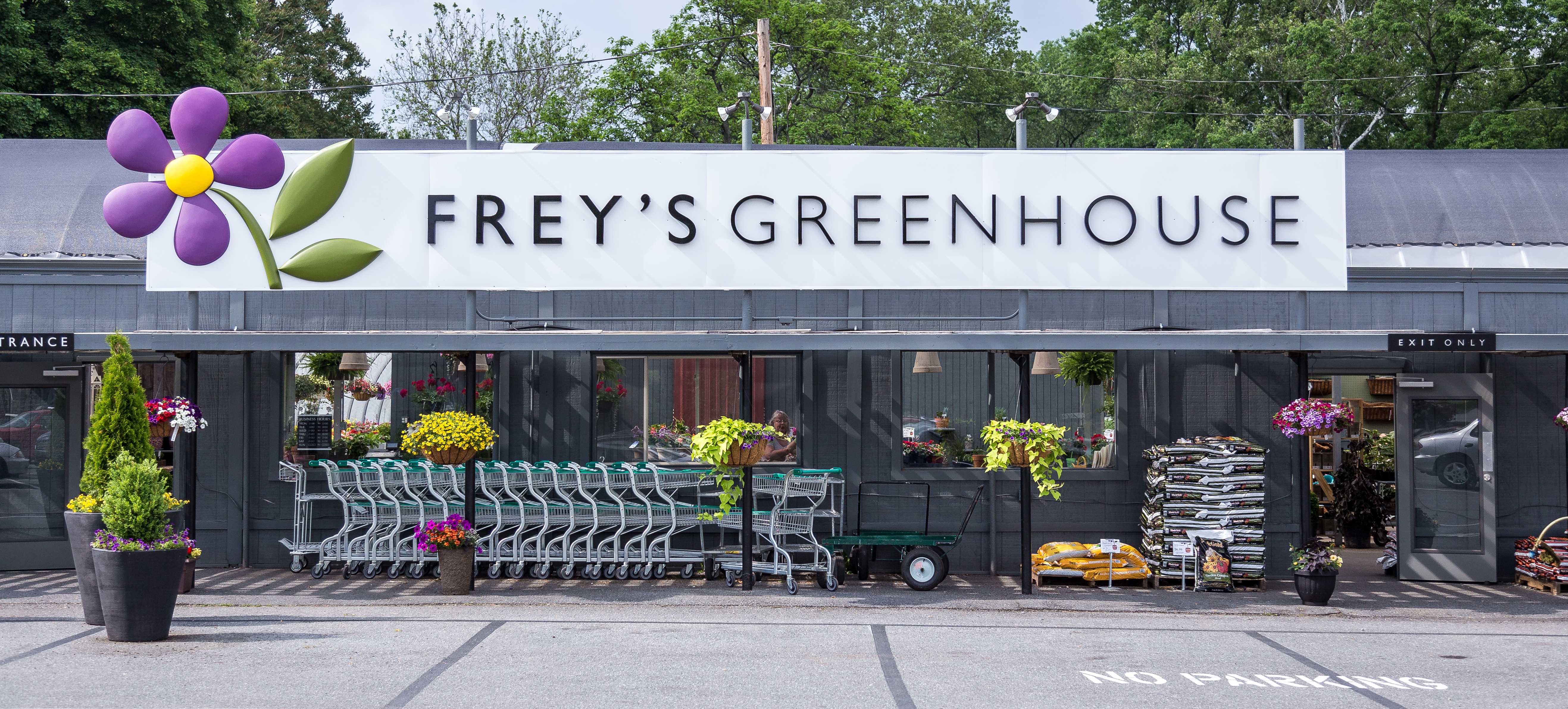 Two of our specialties are hanging baskets and combination planters. By mid-April our greenhouses are brimming with thousands of brilliant, flowering baskets and planters in numerous sizes and colors to fit anyone's tastes. A full line of mulch, potting soils, and plant foods are also available, as well as those unique garden accents. For those who prefer to garden indoors, we have terrariums, succulents, and air plants. In addition to fine plants and garden products, we are also here to answer all your gardening questions and concerns to ensure that your landscape investment is beautifully successful. If you are unsure about anything please ask, and we will do our best to give you the answers that you need.
Please, stop in and visit us. You'll be glad you did!